A happy relationship is a result of many small actions taken day in and day out. It's certainly not an overnight process and you can't expect miracles to happen overnight either. However, there are small things you can do that will improve your relationship over time if you're willing to put in the effort.
With a little bit of forethought, patience, and consistency, your relationship with your partner or spouse could become even better than it already is. Good relationships aren't always easy as they are often filled with challenges.
But staying positive and working through those challenges together as a couple can make all the difference in the world. To help improve your relationship we have listed 10 easy ways to get started today: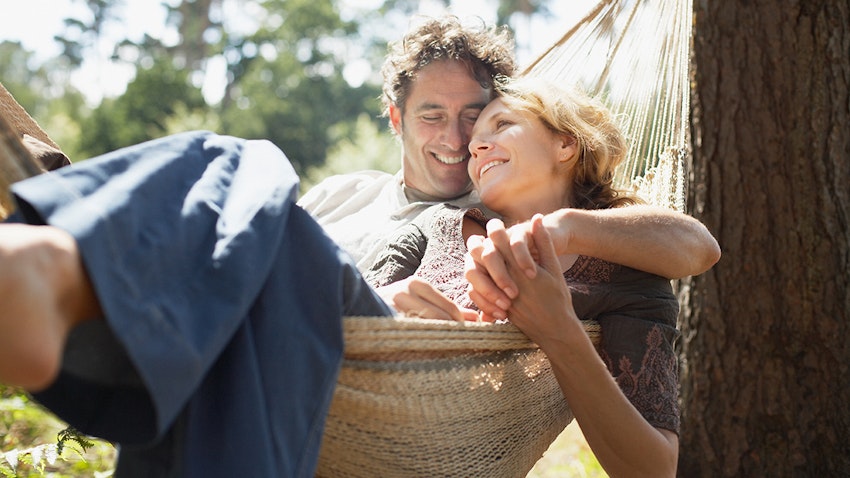 Spend time with your partner regularly
Relationships are built by spending time together. When you have regular quality time with your partner, you're able to build trust, communicate better, and show genuine love. Studies have found that couples who spend more time together are more likely to stay together compared to those who don't.
A busy schedule and increased responsibilities often keep couples away from each other. This is even more likely to happen if one partner is pursuing higher education and the other is working.
If you can find the time and the energy to spend quality time with your partner, you'll be amazed at all you're able to accomplish. Couples who stay connected daily are often better able to navigate through life's challenges and achieve their goals as a team.
Have open and honest conversations with your partner
While it can be tempting to keep your significant other in the dark about your life, having open and honest conversations with your partner is critical to a healthy relationship. When you're honest with your partner, you immediately build trust and respect for each other.
Honesty is more than just telling the truth, it's also about telling your partner what you're feeling and why you're feeling it. Open and honest conversations are different from talking at length about your problems.
Instead, you want to focus on having conversations that both of you enjoy, and that help you learn more about each other. Open and honest conversations can be about a variety of topics and don't need to be limited to relationship issues. Topics that are open for discussion include career, family, friends, lifestyle, interests, etc.
Be willing to compromise in your relationship
Compromises are an important part of any relationship and can help you build a stronger bond with your partner. When you're willing to compromise with your partner, you're proving to her that she matters to you. This can help your partner feel appreciated and loved.
There are many situations in life where one partner will have to compromise while the other won't have to compromise at all. Compromises are a way to keep your relationship together, even if one partner may not have to do anything that she doesn't want to do.
Be a good listener in your relationship
Listening is one of the most important things you can do in any relationship. When you're a good listener, you're able to empathize with your partner and understand what she's feeling. Being a good listener in your relationship doesn't mean that you should simply nod your head and agree with everything your partner says.
Instead, you want to stay focused on what your partner is feeling and why she feels that way. Being a good listener doesn't always mean that you're silent; it means that you're focused on what your partner is saying.
Take a trip together now and then
Travelling together has many benefits for a relationship. Travelling as a couple can help you get to know each other better on a deeper level. It also has the benefit of helping to boost your relationship by allowing you to communicate in a new way. Travel can be difficult for couples. It's easy to get caught up in the daily stresses of life, which can make staying connected difficult.
If you're trying to travel while keeping your relationship in mind, it can be challenging. You may find that you have to compromise on your trip plans and add more time to your trip itinerary than you originally planned. Travelling as a couple can be a difficult task, especially when you have to make some hard decisions about what to do and where to go.
Exercise together and eat healthily together
One of the best ways to keep your body healthy and your mind sharp is to regularly engage in physical activity with your partner. Being active and getting your body moving will not only help you stay fit and healthy but can also help you connect with your partner on a deeper level.
Eating healthfully is also important to maintaining a healthy relationship. Healthy eating can help you feel fuller longer, which can boost your self-esteem and confidence. Healthy eating can also help you prevent serious health problems, such as heart disease and diabetes. Healthy eating can be a challenge for some couples. It may be difficult for one or both of you to eat a healthy diet when your partner doesn't or when both of you are not used to following a healthy diet.
Don't take criticism personally
Criticism can be hard for anyone to hear, but it can be particularly difficult for a woman to hear. Many couples struggle with how to deal with negative comments and criticism in a relationship. If one partner is willing to listen to the negative comments and criticisms while the other partner is unwilling to listen, the relationship can suffer.
One of the best ways to deal with negative criticism in a relationship is to let your partner know that you don't take it personally. Many of the negative things your partner may say are not aimed at you, they're aimed at your partner's insecurities.
Help your partner build confidence in his or her abilities and strengths
Building confidence in your relationship is a two-way street. You can't build confidence in your partner if you don't have confidence in yourself. The best way to build confidence and self-esteem in your partner is to focus on your abilities and strengths.
You can do this by taking the time to brainstorm about what you like to do and what skills you possess. You can also ask your partner what he or she would most like to improve. You can use these suggestions as a starting point for brainstorming what your partner can work on building confidence in.
Conclusion
Relationships are difficult, but they are also rewarding. When you work hard to build a strong relationship with your partner, it can be incredibly rewarding. Relationships take work, but the rewards are worth it. When you're willing to put in the time, effort, and energy, your relationship can become even stronger.