As the dating scene has become increasingly popular, so has the pressure to find that special someone. Online dating has made it easier than ever to meet people, but it's also made it easier for us to see others from a million angles. Remember that there are things you can do to make your relationship happier and that you can be happier.
Everyone's profile pictures are fake, and every single date we go on is filmed for anyone who wants to scrutinize every little thing about us. It can be especially tough when you're in a relationship and feel as if your significant other isn't quite giving you the love you deserve.
Talk about what makes you happy
At the core of every relationship is a connection between two people. The happiest couples are those who can sit down and talk about what makes each of them happy.
While there's no single way to be happy, there are commonalities among those who are. Asking your partner what they like, what they're interested in, and if there's anything they'd like to try will give you a better idea of where they're coming from.
Get a hobby
No matter how much you love someone, it can get stale in a relationship. That's why it's super important to stay active, whether it's with a hobby or with a friend. Keeping your mind occupied will allow you to feel more alive and focused. Having something else to focus on will also get your mind off your relationship so you can see it from a fresh perspective.
Eat healthily and exercise regularly
Healthy relationships don't happen by accident. Healthy relationships require effort. Regularly eating healthy and exercising will keep you feeling energized and happy. It'll improve your mood and make you feel more confident about yourself. It'll also improve your sleep and decrease your stress levels.
Take baths or showers together
There's something about taking a bubble bath or showering together that helps you unplug from reality. While you can't exactly unplug from each other, taking time to unplug from each other can go a long way.
It's important to maintain your boundaries, but it's also important to make sure you know where they are. When your partner is stressed, they might not be able to tell you they need space. Taking a bath or shower together can help you both decompress and relax.
Do something you love together
Many couples find themselves doing things they hate together because they don't want to admit to each other that one of them does it alone.
There's nothing wrong with spending time with your partner when one of you enjoys it and the other doesn't have to do it out of obligation. It's important, to be honest about your likes and dislikes, but also to be honest about your partner and who they are.
Learn to say no
Most couples find themselves saying yes to things they don't want to do out of fear of hurting their partner. It's important, to be honest about your feelings and your expectations, but it's also important, to be honest about your needs and what you want. Saying no is an important part of self-care, and it can be a lifesaver when you're feeling overwhelmed or pressured.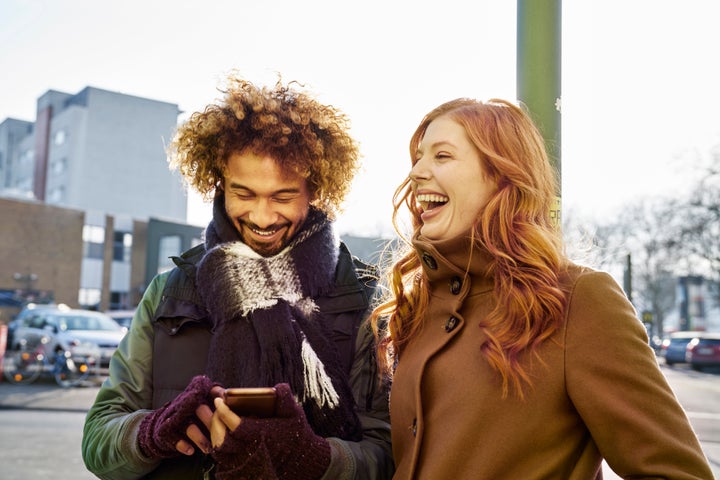 Spend time with people who make you happier
Being in a relationship doesn't mean you have to spend every minute of your day with your partner. Even if you don't feel like being around them, you have other people in your life who make you happy. Spend time with your family, your friends, or even your dog when you feel like you need to take a break from your partner.
Don't take your partner for granted
It's easy to take your partner for granted, especially when things are going well. It can become so routine that you don't even realize how lucky you are. It's important to remind yourself how lucky you are to have the person you're with, and how special they are to you. Focusing on the positive aspects of your relationship can help you appreciate each other more.
Conclusion
Relationships are tough and can be challenging at times. It can be really hard to keep things interesting when you're with someone you love. It's important to remember that your relationship is important and that you need to take time for your relationship.
Your relationship shouldn't be stressful or rushed, and you both need to be happy. Remember that there are things you can do to make your relationship happier and that you can be happier. Living a happy life doesn't just happen on its own.
You need to work towards it, and you need to take action. Remember that relationships are about more than just being together. It's important to make sure you're taking care of yourself as well. It's important to remember that you deserve to be happy and that you deserve to be loved.