The idea of a healthy relationship can seem like a daunting task. You want to find someone who will be there for you and your partner but also trusts them enough not to betray you with their friends or family. It's no wonder that so many people struggle to find a compatible romantic partner.
But, before you give up searching, keep these 10 healthy relationship traits in mind. They can help you bring out the best in potential partners, whether you're looking for a new date or a lifelong companion.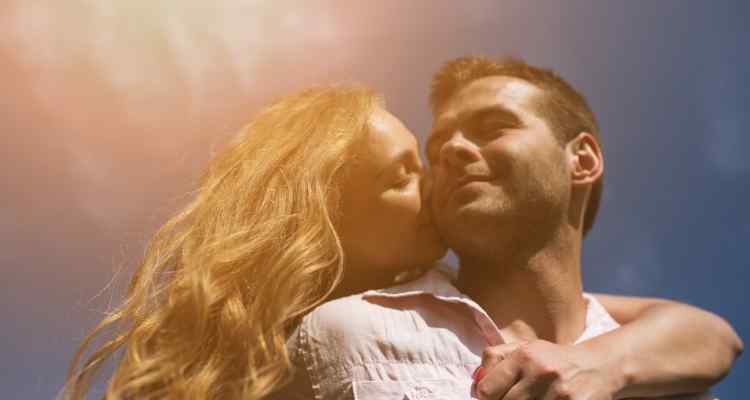 Trust
Trust is both the foundation of a healthy relationship and the thing that can crumble it. It's important that you trust your partner, but also trust yourself enough to know when you need to take a step back and evaluate your relationship.
Healthy partners don't try to control each other, but rather support each other to the best of their abilities. And, although trust is not something that can be imposed, you can work to build it by being honest and open. It takes time, but with patience and honesty, trust can grow and strengthen as a couple.
Self-discipline
Being self-disciplined doesn't mean being a stubborn withholder who's constantly angry, frustrated, or miserable. Rather, it means being able to keep your thoughts and actions in check when you feel overwhelmed.
Healthy partners don't let their emotions drive them to make rash decisions, because they know that they can change their minds. It means being able to recognize when you need to step away from an argument or an activity and take a break. It means self-control so that you don't burn yourself out.
Patience
"Patience is knowing your worth and not letting someone else determine that for you," says Taylor Ryan, relationship expert and author. This doesn't mean that you let your partner walk all over you; it means that you recognize your worth and don't let your partner's insecurities or limitations define you.
Healthy partners demonstrate patience by respecting each other's boundaries, whether those boundaries are about where they can touch their partner or what they can talk about. Healthy partners also recognize that their partner's growth may take longer than they'd like, but they don't let that frustration cause them to rush their partner.
Communicates well
Communication is tricky when it comes to relationships because it can be difficult to say things in a way that will truly invite your partner to open up.
But, when communication breaks down, it's one of the first places that unhealthy relationships falter. Healthy partners are communicative and open about their feelings. They let their partner know when they're sad or excited and don't keep their thoughts hidden.
Develops a common ground
Healthy relationships don't start with a long, drawn-out discussion about what you do or don't like about your significant other. Instead, the partners in these relationships quickly realize what it is that they have in common and what they have in common is their partner.
Healthy partners don't try to change each other, but rather accept their partner for who they are. Healthy relationships also don't include a lot of name-callings. Partners in healthy relationships are respectful and don't use words to try to hurt or insult each other. Healthy relationships also don't include a lot of criticizing or trying to change your partner. Partners in healthy relationships are focused on how they can help their partner.
Is not a penny-pincher
Money is a tricky topic in relationships because it's easy to take it too seriously. However, when it comes to healthy relationships, penny-pinching is one of the first signs of trouble.
Partners in healthy relationships trust each other enough not to constantly worry about how much money they're spending. But, if you do find yourself constantly worrying about the cost of something or someone, it could be a sign that you have trust issues.
Believes in sex positivity
When you're in a relationship, there are likely to be some times when you feel like your partner is being too affectionate or romantic. And, while this is likely to leave you feeling like you want to hide under the covers and apologize to your partner, you don't have to do that.
Healthy relationships try to include some level of sex positivity, where one partner finds ways to show their partner that they love them, even if that means through their actions.
Conclusion
Finding a healthy partner can seem like an impossible task. With so many people out there, how do you know which ones are worth putting in the effort?
Fortunately, you don't have to try and figure it out on your own. Instead, you can work with a relationship expert to help you identify the healthy relationship traits that are missing from your current and future partners. After all, if you want to find a healthy partner, the first step is knowing what traits are healthy.