You've finally met the girl of your dreams and things are just flying by so fast that you hardly have time to even process it. Dating someone is probably one of the most exciting things in your life, but at the same time, it can get a little scary too.
You want to make sure that you're not rushing into anything and that the person you're about to commit your future to is the right one for you. There's no easy way to know if she's The One, but there are some pretty good clues if you know what to look for. For example, how much does she value her personal space?
If she won't let anyone invade her privacy or get in her face, then chances are she's not going to be comfortable with people getting too close either. Does she have any set social habits? Is hanging out with friends or family something that her date would be involved in as well or would they be left on the outside?
She'll respect your boundaries
There's an unspoken agreement between two people when it comes to their physical, emotional and financial boundaries. You must respect hers if you want to get anywhere with her. If she tells you that she's not interested in a certain kind of attention, you must respect that.
If she doesn't want to spend a ton of money on a special occasion, you must respect that. If she has a no-cheating policy and there's ever any potential for you to cross that line, you must respect that.
She'll value her independence
A relationship is not a one-way street. You must put in just as much work as she does and make it a partnership. That means respecting her independence, her boundaries and her choices. She must have the space to make her own decisions and to have the relationships that she wants.
You must never force those decisions on her or attempt to control her. If you must have a say in certain things, such as deciding where she goes or what she does, then that must be in addition to her having the final say.
 Girl will be comfortable spending time with her friends and family
In order to know if she's The One you must know what kind of person she is. If she's got a wide circle of friends and family that she spends time with the outside of the relationship, then she's not going to be too hung up on her partner taking up less of her time.
If she's comfortable with you being part of that circle, then that's a good sign. If she keeps you at a distance but still sees her family and friends, then she's made that choice and doesn't want to be too emotionally attached to you.
She has a sense of humour
Humour is a huge part of life. It's a way of showing others that you're comfortable enough to poke fun at yourself and that you're able to take the focus off of yourself for a little while. It shows that you're open to others and that you have room to be vulnerable.
It also shows that you can make people happy. You must be able to see the humour in things and poke fun at yourself. She must be able to laugh at herself and the things that she does. If she's got a dry wit and she's able to make you laugh, then that's another huge sign.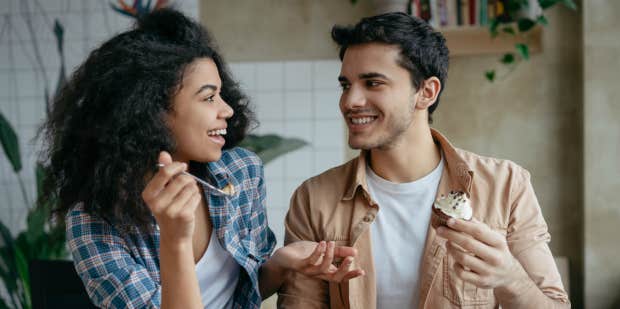 She makes you feel special and valued
You're attracted to her because she's different from anyone else. That's good and it's a great thing that you can look for when trying to find someone to date, but that difference must also be reflected in her actions.
She may be amazing and different, but that doesn't mean that you don't deserve to feel special and valued. The way she treats you must show you that she's willing to make an effort with you and that she cares about you as a person.
Conclusion
Finding the right person to spend the rest of your life with can be exciting and nerve-wracking all at the same time. Dating is full of potential pitfalls and pitfalls are even scarier when theyre unexpected. Make sure to keep an eye out for these signs to help you avoid the pitfalls and find the right girl for you.
If she respects your boundaries, values independence and is comfortable spending time with her friends and family, she has a sense of humour, makes you feel special and valued and she has the potential to be The One, then youve found someone special.