You want to be able to feel butterflies in your stomach whenever you're around the person you care about. It's difficult to know what to do when you're in a relationship with no chemistry. Those energizing sensations you were expecting might not be present. Is there any way you can make this work so that your relationship becomes what you want it to be?
In the end, chemistry is a difficult subject. Yes, you can unmistakably sense it when it's present. Even scientists have trouble understanding why we have chemistry with some people but not with others.
What does chemistry mean to you, and is it really necessary for a happy relationship? What do you do when you don't have any?
How Chemistry Is Developed?
Chemistry can emerge over time, but it may be difficult if there is no link at all. If your relationship is actually lacking in spark, you may be questioning whether it is worth saving. If you don't think your relationship is going anywhere, your partner is probably feeling the same way. Chemistry works in both directions, and your partner will be able to detect if the chemistry isn't working as well as you are.
It's crucial to be attracted to your partner, but it's not the only factor to consider. You can have a modest interest in someone and build incredible chemistry with them. You could want to spend some time together doing interesting activities to see if any sparks ignite. If you're willing to let your defenses down and give someone a chance, they just might.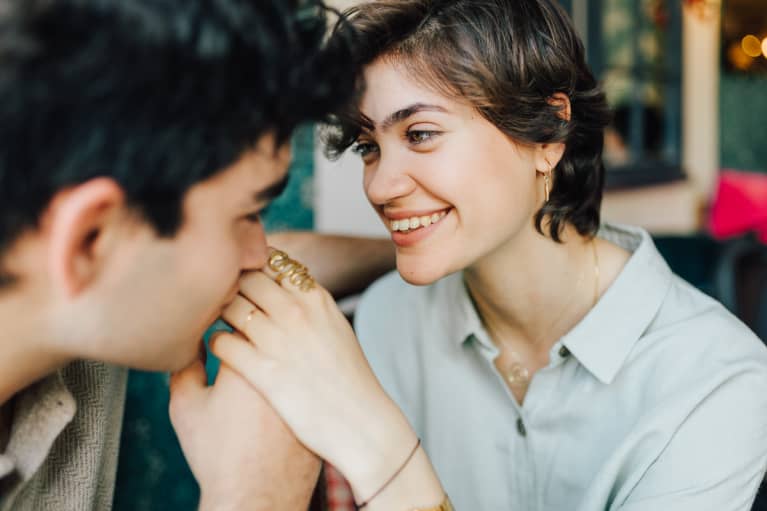 Give your relationship some breathing room to observe how it develops. If you've gone on multiple dates with your new partner and still don't feel the connection you want, you can decide together if it's time to go on. As you build your bond and get to know one another, there's a significant potential that chemistry will develop. The chemistry wasn't instantaneous, but that doesn't mean it won't be great once it happens.
In a relationship, compatibility is important as well. People can be quite compatible without having a lot of chemistry. Because the phrases are incorrectly used interchangeably, there is a prevalent assumption that compatibility and chemistry are synonymous. These two things are pretty different. When it comes to lifestyle choices and ideals, compatibility refers to how similar people are.
What To Do?
When you've experienced your fair share of broken hearts and tumultuous relationships, you understand that there are far more essential things to think about than experiencing butterflies in your stomach.
Chemistry becomes a plus rather than a need at some point in your life.
People mistakenly believe that if you're attracted to someone, you'll simply open up and be vulnerable with them.
But this isn't always the case. We all have barriers that make dating tough at times. And it's most likely the reason you don't develop a strong connection with someone right away—you're simply unwilling to let them in.
However, it is typical for both men and women in a relationship to have communication issues. And this can lead to a significant chemical problem.
"People tend to choose partners with similar DNA," according to research. It means that we are drawn to people who are similar to us in a variety of aspects, including facial appearance, personality qualities, status, race, and so on.
So maybe you haven't looked closely enough yet. You may discover that you and your future mate have more in common than you realize. And what could be more enjoyable than bonding over common interests?
Also Read: 6 Signs That You Are In A Toxic Relationship