How much time should you spend with the person you're dating? We've all met people who seem to rush headfirst into a new relationship, spending 24 hours a day with their new partner, but this can put their existing relationships at risk. Others, on the other hand, feel compelled to fight their way onto their new partner's calendar.
You see your lover on a daily basis. They're the first person you speak to when you get up and the last person you give a goodnight kiss. Is it true, however, that seeing each other every day equals a healthy relationship? Certainly not. The best approach to keep your relationship healthy and strong is to spend quality time with your partner. This entails doing more than just watching Netflix together or going out for dinner once in a while. You and your partner both deserve more from your relationship.
Being proactive in controlling the time you spend on yourself, being a couple, and being a family is one of the simplest things you can do for your relationship. Many times, life gets in the way, and a couple's family becomes a roommate who is also tired. Work, kids, social commitments; if you don't handle them, they'll eat up all of your time and then some. Let's figure out the sweet spot if 100% of the time is too much and zero is too little. People are often strongly drawn to spend time with the new, interesting person in their lives, making striking a balance more difficult than they might believe. They yearn for opportunities to be in each other's company and miss them when they aren't. This time together is beneficial and vital for the development of a relationship and the beginning of the weaving of two lives together.
However, work and other commitments frequently place actual restrictions on how much time new couples may spend together. One partner's professional goals and ambitions can cause stress in a relationship if the other partner expects a different level of availability. From unexpected work obligations on the weekend to sudden business travel demands, one partner's professional goals and ambitions can cause stress in a relationship if the other partner expects a different level of availability.
Individual Time should be your priority.
Spending too much time together might cause contempt, which can obliterate any feelings of love for your relationship. It's what I call self-inflicted cabin fever. Making time for yourself helps you to exercise self-care while also allowing you to miss the people you care about.
A little time to explore your own interests while taking a break from your responsibilities as a partner and/or parent can go a long way. You return to your relationship duties energized and perhaps with fresh insights about your affection for your loved ones. Longing may reignite the spark of desire with a little amount of space in a relationship.
A Good Bond Needs Attention
Making time for your relationship can be accomplished in three ways. You must schedule a time to converse, date, and physically connect. Because life can't be all work, taking a night to reconnect and enjoy each other might assist to enhance a relationship. This might be anything from a fine dining experience to a stroll around the city's lake. Simply spending some time to rebuild your love connection will enhance your bond. It deposits money into your partnership's emotional bank account so that if you need to withdraw money in the future, your relationship will be able to handle it.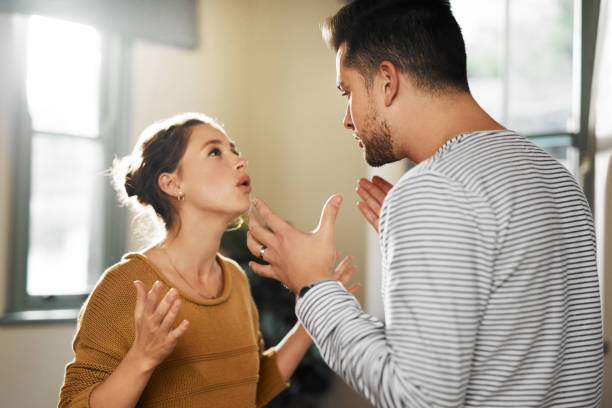 It's simpler to ask for some solo time afterward if you're connecting as a couple. Making time for your sensual selves is the final component of time management for you. Too often, this component is sacrificed to the gods of weariness. Once the daily grind of life has passed them by, many couples find it difficult to maintain an erotic life over time.
Also Read: The Basics For Any Relationship