There's nothing wrong with a good romantic movie. While they might not be for everyone, the best Oscar-winning romance movies are great for a cozy night in. Not to mention the fact that they can really help to ignite that romantic spark between you and your crush.
Don't just take our word for it. Ask the Academy of Motion Picture Arts and Sciences, whose annual award ceremony, AKA The Oscars, has dished out awards to more romantic movies than you might think. So, next time you're looking for an easy first date idea and something lovey-dovey, choose one of these Oscar-winning romance movies to set the mood!
Oscar-Winning Romance Movies: Our Top 10 Picks
1. La La Land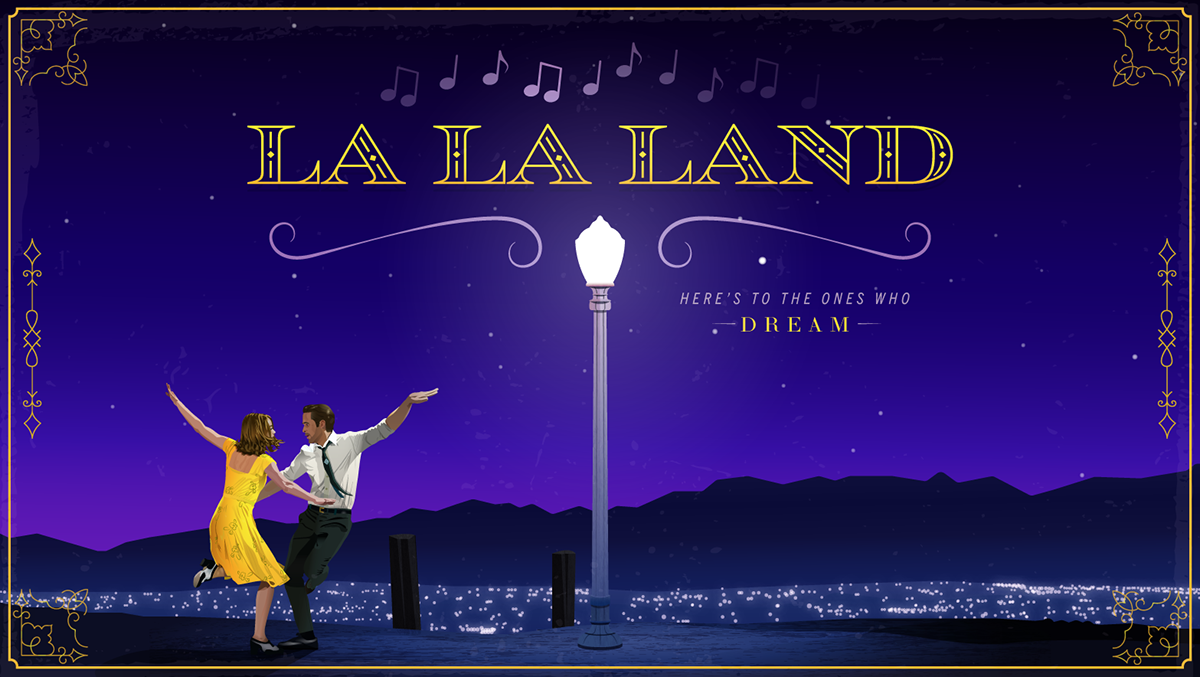 This musical about a couple's struggle to choose between their love or their careers won six Oscars! When you see Ryan Gosling's dance moves, hear the haunting jazz melodies, and cry at the ending, you'll realize why.
2. Titanic 
This movie, which is so long (3+ hours) that it came on two separate VHS tapes back in the day, won an astonishing 11 Oscars! The story is told through flashbacks and follows a secret romance between a female aristocrat and a boy from the wrong side of the tracks.
It's certainly a great tearjerker if you have three hours and fourteen minutes to spare. Plus, you'll get to see Leonardo Dicaprio in his prime!
3. Brokeback Mountain
This groundbreaking neo-western movie about a gay romance took the 2006 Oscars by storm, winning three golden statues. It was such a hit that Crash winning the Best Picture award was considered a huge upset. The romantic leads, Heath Ledger and Jake Gyllenhaal, both received Best Actor nominations though.
As far as Oscar-winning romance movies go, this isn't the only LGBT movie to win a golden statue. Some other LGBT movies that took home Academy Awards include The Crying Game, Moonlight, Kiss of the Spider Woman, Milk, and many more!
4. Annie Hall
This is one of the best Oscar-winning romantic comedies. It follows the story of a comedian's relationship with a struggling nightclub singer. This movie also started a fashion trend, as the lead female role (Diane Keaton as Annie Hall) wears boyish clothing as her signature style.
It won four Oscars. And while the male lead and director Woody Allen has been the center of some controversy since, many people still enjoy the movie's theme: Love can be fleeting and absurd, but it still makes life worth living.
5. Forrest Gump
Forrest Gump, which won six Oscars, has everything you could want in a movie: Romance, action, athletics, and tragedy. It can be categorized as an Oscar-winning romance movie because most of Forrest Gump's actions are fueled by his love for his childhood crush, Jenny, but this movie is a wild ride that can pretty much catch anyone's interest.
6. Moonstruck
Ever seen Cher bust out her acting chops? Her role as an Italian-American widow, Loretta in Moonstruck opposite Nicolas Cage (who's 18 years her junior) doesn't disappoint. The movie won three Oscars, and people love it for being as corny as it is stylish, not to mention extremely quotable.
The movie follows Cher's character as she accidentally falls for her fiancé's younger brother and uncovers some other secrets in the process.
7. Slumdog Millionaire
This British romantic dramedy is loosely based on a novel by Indian author Vikas Swarup. It follows Jamal Malik (played by Dev Patel) as he reflects on his humble beginnings that lead him to be a contestant on India's version of "Who Wants To Be A Millionaire."
The journey involves trials and tribulations with his true love Latika, played by Freida Pinto. It's well known for its stunning visuals and uniquely catchy soundtrack and won eight Oscars.
8. Shakespeare in Love
Shakespeare in Love isn't based on one of William Shakespeare's iconic plays. Rather, it's a fictional tale about his romantic life. In this comedy-drama, Shakespeare searches for a new muse and finds one in Viola De Lesseps (Gwyneth Paltrow).
Unfortunately, she doesn't just want to be a muse, she wants to be an actor. At the time, women weren't allowed to act, so she disguises herself as a man to star in one of Shakespeare's plays. The movie won seven Oscars back in 1999.
9. West Side Story
While there was a 2021 remake of this iconic musical, the original from 1961 won 10 Oscars. If you like Romeo & Juliet, you'll probably like West Side Story. The general theme is similar, but instead of lovers from two rival kingdoms, this movie follows the story of two lovers from rival gangs on the Upper West Side of Manhattan.
10. My Fair Lady
As far as Oscar-winning romance movies go, this musical is a classic. My Fair Lady tells the unlikely romance between a working-class girl (Eliza Doolittle played by Audrey Hepburn) and an overly confident phonetics professor (Henry Higgins played by Rex Harrison) who's trying to train her to pass as an upper-class member of society.
It's a classic enemies-to-lovers pipeline, for those who're into that, as the pair clash at their first meeting. The movie, which was adapted from a broadway musical, won eight Oscars in 1965.
Get Ready for a Romantic Night In!
So there you have it, our top 10 favorite Oscar-winning romance movies. From memorable love paragraphs to classic love songs, these movies are packed with all the ingredients needed for a cozy, romantic night at home. Choose a couple that you'd like to watch first and get ready to fall in love!
Also Checkout: 6 Of The Best Love Paragraphs To Send To Your Bae