Dating can be stressful. You want to be yourself, but you're worried that the person you're dating will find you weird or gross. If only there was a way to make it easier… Thankfully, with some forethought and preparation, getting into and staying in the groove of successful dating shouldn't be too hard.
Sure, your date may have moments where they seem like they can't handle the stress of being around you for more than a few minutes (because let's face it—dating can be a constant struggle). However, with some strategic planning and careful execution every now and then, you should be able to succeed at whatever your main goal is: meeting that special someone or just having fun while exploring new people to hang out with.
Don't text first.
You've probably already seen the articles that tell you it's a terrible idea to text someone first. There are a few reasons why this is a bad idea though. – First of all, you're leaving yourself wide open for "staged" conversations by someone who is trying to get you to meet them. With a text, there is no opportunity to correct a misread or correct a misunderstanding.
The text can be twisted as they see fit! – Another thing to keep in mind is that texting can easily turn into a "chat." Turns out, we all have a tendency to try and communicate more with someone when we're texting them rather than face to face.
And, if you happen to get a chatty person on your first text message exchange, you have no way of knowing how much longer that person has to spend chatting with you until you both get around to actually meeting in person. Last, but not least, when you're face to face, you get to see how your date responds to you.
Seeing their facial expressions and body language let you learn everything from how they respond to your conversation to whether they seem interested in you.
Be honest and upfront.
No matter how far into the future you're thinking, with any person, you need to be upfront, honest and open with them. The person you're dating is going to see right through any attempt to "put on a fake front" or "hide something" you might have.
This is especially important if it's someone you've only just recently met. When you don't feel comfortable enough to come right out and ask someone out, there's a good chance you're not ready for a relationship and it's better to let them know this before you've become too close and invested in a friendship.
Go on a hike/camping trip or other activity together.
This is a great way to get to know a person. You both have to be willing to put in some time and effort to get to know each other, but it's worth it when you find someone you really click with. You can even try looking for activities that are a little more laid-back than the ones that are usually on the list.
Make plans ahead of time using sites like Groupon.
There are a ton of Groupon-style deals out there. You can find deals, activities, or experiences that are usually overpriced and let you try them out at a price that's much lower. An outing like this can also be a good way to make plans with friends and family, so your date gets to experience teamwork while getting to know you.
Plan outings that are exclusive to you and your date(s).
You want to get out and do fun things, but what if your dates are only interested in seeing your friends? Plan an outing that is just for you and your date(s). If you're the kind of person who likes to go to events that cater to a younger crowd, then, by all means, come with your friends, but otherwise, go with your date.
Don't be afraid to talk about your feelings.
You can't really know someone until you know how they deal with your feelings. If you're afraid to come out and talk about how you feel, try giving yourself a "talk" about why it's important to you.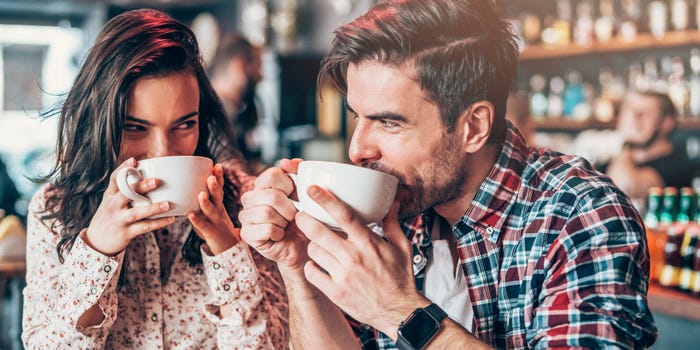 Let the other person know how you feel.
You might feel like this person is out of your league, but trust me, they're not. Be upfront with your feelings and let your date know that you want to see them again and how often you'd like to see them.
Be yourself but also keep your eyes open for someone new.
It's so easy to get into a pattern of dating the same people over and over again. Keep an eye out for new people you might be able to date while keeping an eye on what you've already "dated." From there, you can make a list of the people you'd like to get to know better and the ones you're going to keep an eye out for in the future. Keeping an open mind and feeling open to new opportunities will help you succeed.