Trying to come up with some cute winter date ideas to get through those cold months can be tricky. The days are shorter and the weather is very, very uninviting. This makes the thought of stepping out the front door so unappealing that you only want to wrap yourself in a blanket and turn the thermostat up!
We get it. But, whether you've just started dating someone new or are in an established relationship, there're plenty of ways to make the winter months enjoyable and romantic. We're coming in hot, well, cold, with some cute winter date ideas to keep you warm and in love.
8 Cute Winter Date Ideas to Try This Holiday Season
Take photos at a cozy location
It seems like it's an expectation for couples to take pictures at pumpkin patches and tree farms these days. And why not? It's a great outdoor activity, it's relatively low-cost, and as long as you're good at using your self-timer, this is a top winter date idea! Even if the photos don't come out as you'd like them to, you'll cherish the memories.
Do a virtual city tour
There're ample opportunities to explore places you've never been, without having to step outside the front door. By doing a virtual tour of a city, you can experience date night like never before.
Do a walking tour of London, Venice, or Pisa. Check out the virtual streets of Singapore or Hong Kong. No matter where you want to go, we're sure you can find an online tour that you're both into. If you don't know where to start, check out the New York Times' 52 Places, Virtually.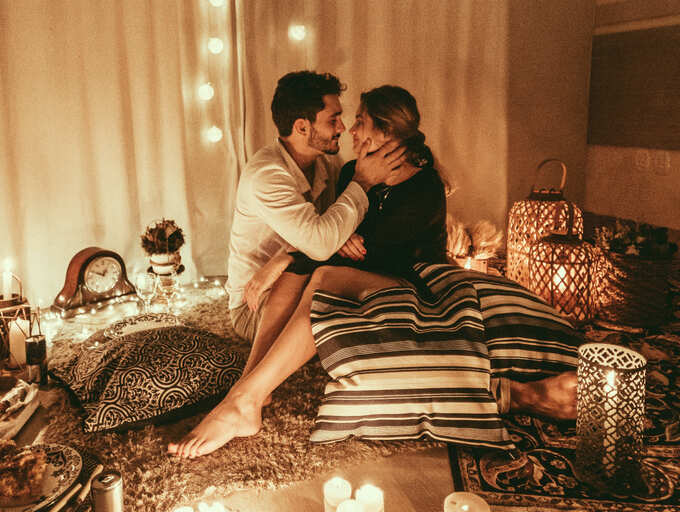 Go skating outdoors
This is a classic cute winter date idea. Okay, it might not be easy to replicate those magical black and white movie moments of falling in love while skating on a frozen river. But you can recreate it! Ice skating outdoors is a common trope in romantic stories for a reason.
Listen to each other's favorite albums
Perhaps you did this when you first started dating or maybe you haven't gotten there yet. But there's something so intimate and special about listening to the music that's shaped us, together.
Pick out your favorite album each that you want to share with the other. Make cocoa, a cup of tea, or a fancy winter cocktail. Then, put your phones away, sit back, and enjoy the music.
Watch a concert or performance
Sticking with the at-home cute winter date ideas, why not pull up your favorite concert experiences and enjoy them together? You can stream enough music on YouTube to recreate the experience. Or, spend some time researching if there's a live stream coming up somewhere.
Of course, if the weather's not too bad, you can also actually head out to watch a concert or performance in person!
Try window shopping
Romance might not be the word that comes to mind when you think about window shopping. But, you can get a pretty good idea about a person's character and what they want, based on the things they're drawn to while window shopping.
The bonus about window shopping too is that it's done easily in your town, or at home online together. It can also help when it comes to deciding on the perfect Christmas gift ideas!
Check out a virtual museum
Lots of museums are still offering virtual options for folks who aren't in the area or who aren't able to visit in person. Keep your eyes open for exhibits you and your partner might be interested in. Or, Google what your options are available on a Friday night and lean into learning something new together.
Experiment with some hot cocoa testing
Inside your home or outside of it, hot cocoa testing is adorable and soothing. Explore your neighborhood's options for cocoa or make a few different recipes at home. Whatever you do, be sure to document it and record your rankings!
We're here to help you stay warm, cozy, and in love this season! Whether you choose to take a virtual tour of a city you love or head out and stage a photo shoot, there're plenty of cute winter date ideas for established couples and temporary seasonal flings alike! We know you'll make the best of it. Happy romantic winter dating!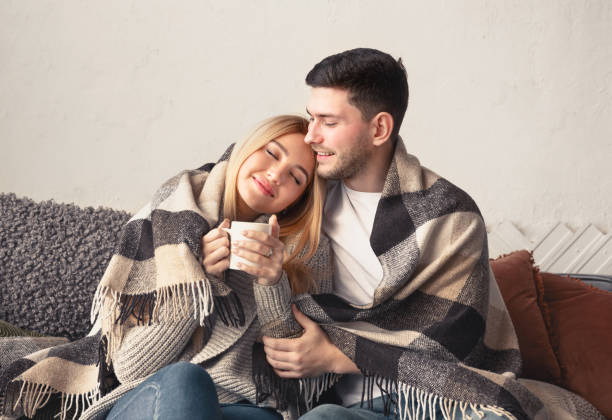 Also Read- How To Build A Relationship The Right Way: 6 Essential Tips