Breaking up with someone can be one of the most difficult things you'll ever have to do, especially if you've invested time, energy, effort, money, and other resources you can't get back. Recovery, healing, and getting back on track with one's life might take time. Because everyone is different, there is no set length of time for getting over someone or when it is safe to start dating again. It can take a few months for some, and I've seen it take years for others. Healing isn't a straight line.
What happens, though, if you move on too quickly and do not take the time to heal and unravel any issues from your prior relationship? You can find yourself in a rebound romance.
What is rebound relationship?
A rebound relationship occurs when someone who has recently concluded a romantic relationship gets involved with someone else despite not having fully recovered emotionally from the separation.
After a breakup, it's easy to fall into a rebound relationship. Some people go out of their way to find them, while others "accidentally" "fall" into one.
For a variety of reasons, people seek out rebound relationships. There are no two people alike. It's usually because they're not ready to deal with the unpleasant emotions of sadness, hurt, anger, guilt, and possibly shame that come with a breakup. People don't always deal with them, and they carry their unhealed selves from one relationship to the next. Some people enter rebound relationships for trivial reasons, such as to make their ex-partner jealous.
According to Psychology Today, a rebound relationship occurs when someone is dating someone new but hasn't completely moved on from their previous partner. It may also make it more difficult for the person to build deep emotional bonds or genuine relationships.
"It is believed that the rebound relationship fills the void left by the prior relationship, providing both security and distraction from loss rather than working through [it]," Mary C. Lamia, a clinical psychologist and psychoanalyst, wrote for Psychology Today. While it may appear to be a difficult scenario to be in, there are times when the folks in the relationship are completely unaware of what is going on.
Having said that, everyone heals and progresses in various ways and at different times. You're not in a rebound relationship if you're seeing someone who has recently been in one.
So here are 7 interesting way to know that you are in a rebound relationship
1. They always keep it casual-:
It's possible that your partner is coming off of a bad breakup and doesn't want to jump into a new romantic commitment until they've had time to heal. If your partner is being aloof, non-committal, or has outright stated that they're "not looking for anything serious," it's possible that they're coming off of a bad breakup and don't want to jump into a new romantic commitment until they've had time to heal. If that's the case, it's better to accept their wishes—don't pressure them into a monogamous relationship if they say they don't want to commit romantically. They're being mature by being upfront about their capabilities. Take what they say at face value.
According to Sadie Allison, PhD, a sexologist and relationship specialist, "many rebound relationships begin with the explicit purpose of not being permanent."
2.  You're still getting to know each other, but it already feels like you've been together for a while-:
Then there's the polar opposite of keeping it casual: when it feels like you're in a serious, committed relationship after just a few weeks. "Does your spouse appear to already know what they require?" Are they just trying to fit you into their routine?" sex therapist Stephen Snyder, MD, author of Love worth Making: How to Have Ridiculously Great Sex in a Long-Lasting Relationship, wonders. "It could be a hint that they haven't really accepted the loss of their previous relationship and are simply trying to keep the old show going with a new ensemble."
3.  Comparison between you and their ex-:
In a similar vein, if the person you're seeing keeps comparing you to their ex, saying you're so much better (or worse) than their prior partner, they're probably not over it.
"It keeps you from getting to know each other and writing your own story," Pharaon explains. "If you feel like it's a competition, it's because it's how the person either affirms that the ending was a smart decision—because you're better than the ex—or that they're still afraid that they made the wrong call—because they put their ex on a pedestal—because they maintain their ex on a pedestal."
4.
They're still grieving over the breakup of their last 
relationship.
According to Tiffany Toombs, relationship coach and director of Blue Lotus Mind Coaching & Training, if your new love interest's emotions toward their ex are still weak, they may not be able to fully commit to a relationship with you.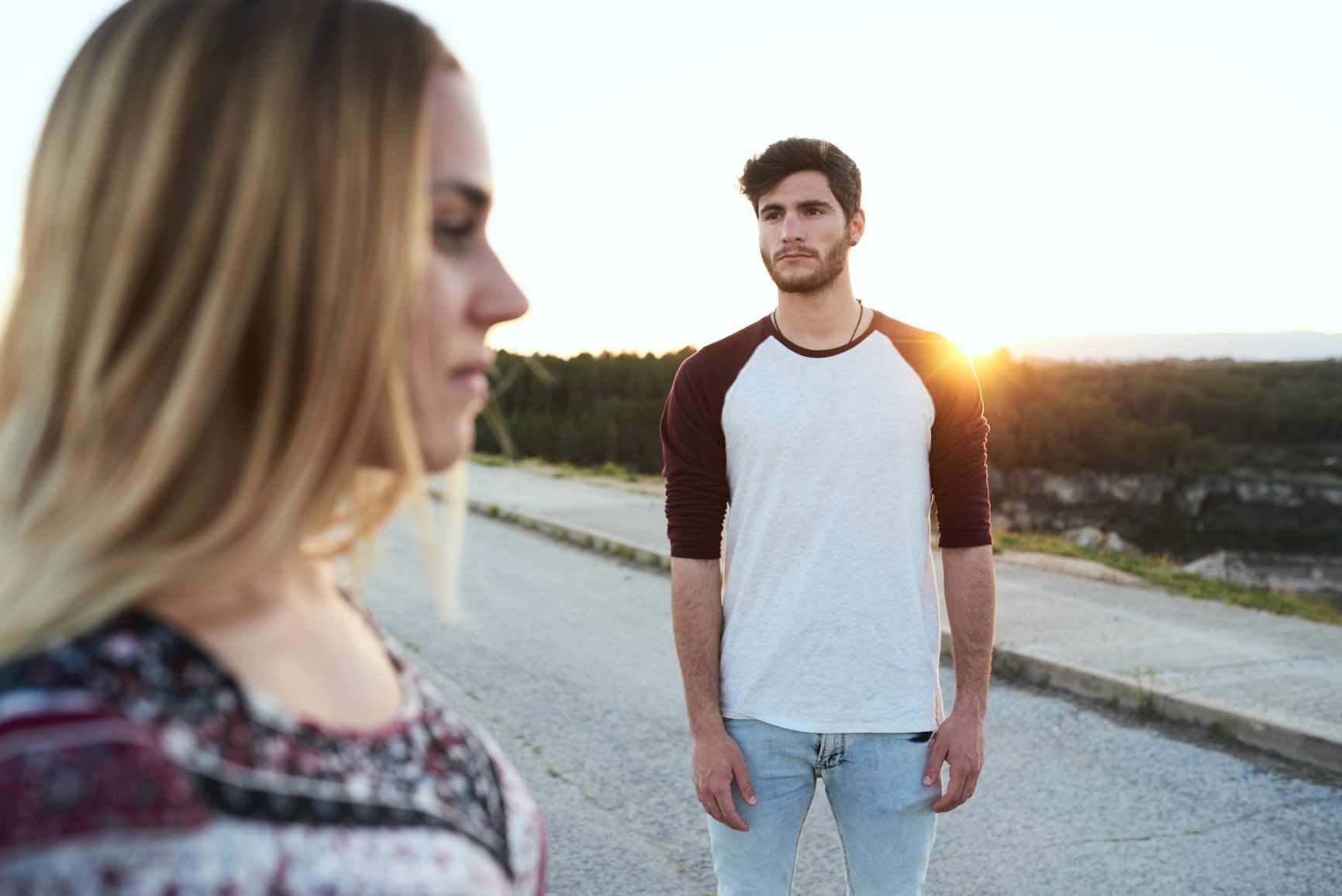 "You could perhaps be a rebound if the person you're dating still has a lot of fresh anger, hurt, or other unpleasant emotions related to their break-up," she added. "People who haven't dealt with and healed the scars from previous relationships are frequently not emotionally stable or emotionally available to devote totally to a new relationship."
5. They don't want to include you in their close inner circle of family and friends-:
Although it may take some time for you to feel comfortable enough to introduce the person you're dating to your family and friends (and vice versa), it shouldn't take too long. So, if a significant period of time has gone and your partner has shown little interest in introducing you to their friends and family, it may be time to reconsider your place in their lives, which could be seen as a rebound.
"A person who is truly dedicated to a long-term relationship will have no qualms about introducing their spouse or someone they care about to their friends and family," Toombs said. "Keeping you separate from the rest of their life is generally a sign that the relationship isn't going to work out."
6.  Most of your time together is oriented around sex-:
"It's possible that the relationship is only for the sake of having sex and distracting herself from her emotions," Allison speculates. "It could be a sign if you don't experience an emotional connection with her while you're physical with her." Now, if you and your partner are both forthright about wanting a purely physical relationship, there's nothing wrong with casual sex. It could be a problem if you're trying to make a relationship work and your spouse is only in it for the sexual distraction.
7.  They won't open up emotionally-:
New relationships are all about discovery—you're trying to learn everything you can about this person who has suddenly become so significant in your life. So, if your new partner is holding back, if they appear weak and unsure, or if you get the impression that they're putting on a phone grin but not really allowing you to get to know them, it could be a symptom of rebound. "She isn't making deep, genuine eye contact with you, and it feels like she isn't truly present," Allison adds. "She appears to be extremely interested in you and spends a lot of time with you, but she never seems to be her true self or ever 'let you inside' or go deep with you."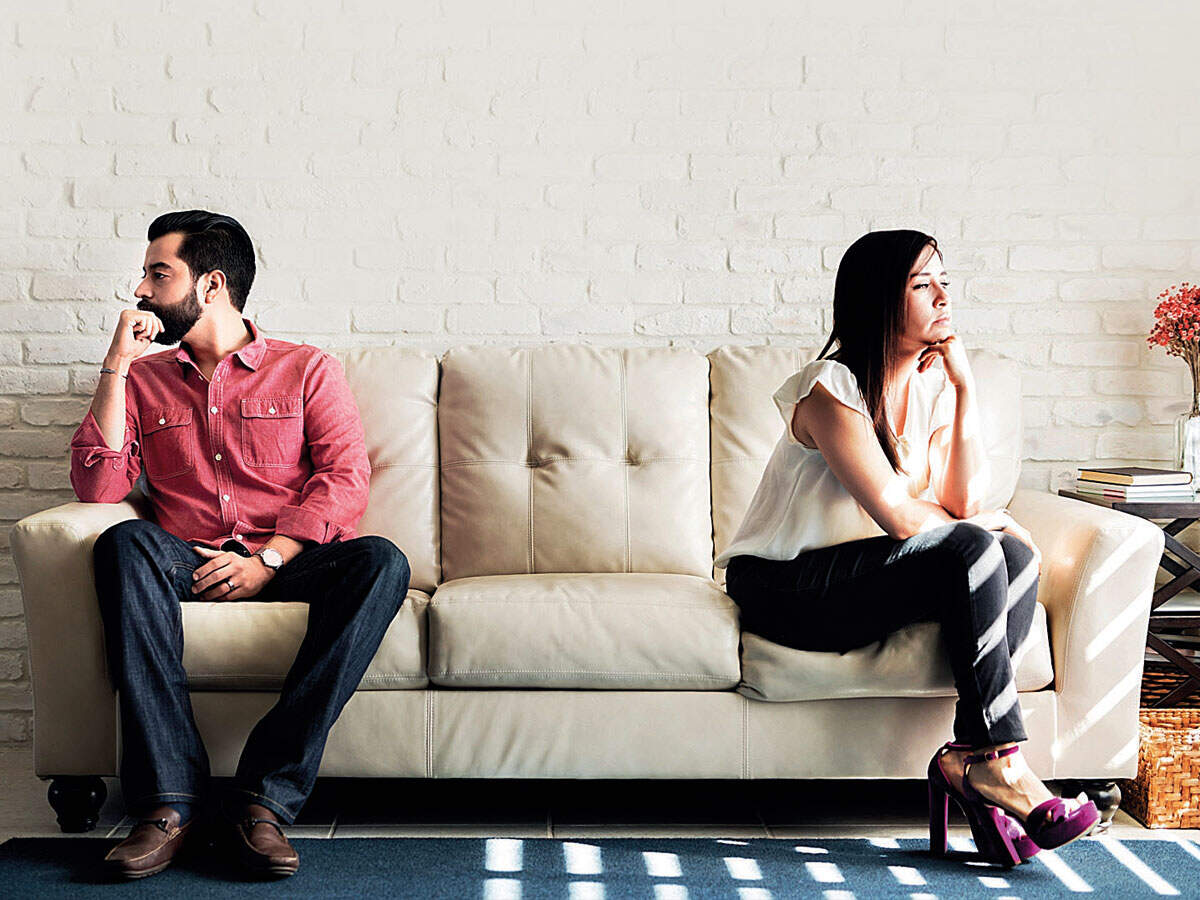 What is the actual duration of a rebound relationship?
Rebound relationships are usually brief and do not last long. This is because rebound relationships are often founded on shaky ground, with one person entering the relationship in response to their sentiments about their breakup rather than their interest in the new person.
The reason rebound relationships don't endure is due to the same reason devastated people seek them out in the first place: breakups and the sentiments that come with them are difficult to deal with. Simply said, breakups are not enjoyable! They elicit strong emotions and feelings that can be overwhelming at times. People frequently cry, become melancholy, repeat the relationship in their heads, and become furious, vengeful, and hurt. While these actions are understandable, they can make it difficult for a new relationship to survive.
How unhealthy is a rebound relationship?
Nobody is flawless, and not everyone needs to be healed completely before moving on to the next relationship. To be honest, having sex, getting attention from someone else, and temporarily filling any other deficiencies can make a person feel better. However, someone who hasn't gotten over their ex may find it difficult to create new, healthy emotional bonds. As a result, I would generally advise avoiding entering into rebound relationships as a therapist.
It's crucial to realize that breaking up with someone is still a loss. Many people have the same thoughts and sensations as if someone had died—this is referred to as "the cycle of grieving" by therapists. Regardless of the reasons surrounding the breakup, it must be processed in a healthy way. After a relationship ends, this typically involves taking some time and space to reflect on yourself.
Conclusion-:
If you recognize these indications in your relationship, the most essential thing you can do is be very clear about what you want out of it, and then ask your partner what he or she wants out of it. "If you're content with a brief flirtation, then a rebound may be a lot of fun," says Vanessa Marin, a sex therapist. "However, if you're seeking for a relationship, you should take a step back and wait for the individual to fully heal before starting something fresh with them."
Rebound relationships are typically brief, transitory, and entered into as a means of coping with a recent split. There isn't any judging going on here. You could be the one who recently ended a romance, or you could be in a rebound relationship with someone who recently ended a relationship. In either case, it's critical to know when you're in a rebound relationship so you can determine whether or not this partner can truly meet your needs.
Also Read – How To Build A Relationship The Right Way: 6 Essential Tips