One of the most meaningful ways to connect with a special someone is through writing. That's why the best love paragraphs can be so powerful. Thoughts and feelings often become stronger through the written word. Verbal affirmation is always nice, but sometimes it can feel a little awkward.
Writing love letters is a treasured pastime. From sweet good morning paragraphs to romantic goodnight messages. So, what are the best love paragraphs to send to your true love and where do you start when it comes to crafting the perfect one? Below, we've outlined this and put together six examples to get you started.
Tips for Creating the Best Love Paragraphs When crafting out cute love paragraphs, try not to make it too clichéd. Sometimes, too much imagery in your wording may make it look insincere. Whether it's the best love paragraphs for her or him, it should come from your heart. That said, it may be good to have some ideas ready so that you can send something you're confident about.
On that note, here are a few examples of the best love paragraphs to send a loved one. Of course, it's always important to add in extra details and personalize them to your particular relationship.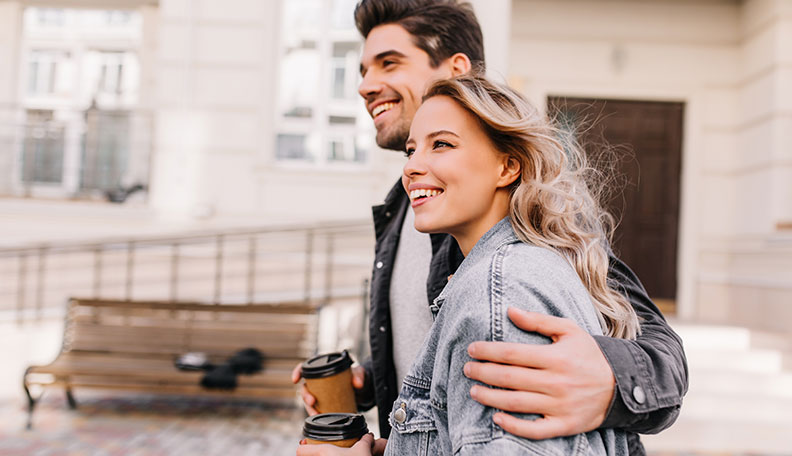 6 of the Best Love Paragraphs for Your Special Someone
"Every day has been better since you've been in my life. Finally, I feel completely happy and at ease, knowing that you're my partner. I love you so much and can't wait to see what our future holds." 
These lines are good since they showcase your vision of the relationship continuing steadily. If your partner doesn't know whether or not you're serious about them, this will help to put their mind at ease.
"You are the bright spot of my day, and the person I look forward to talking with the most. Without you, these past few months wouldn't have been quite as incredible. Thank you for allowing me the privilege of being your partner."
What makes this one of the best love paragraphs that you can write? It puts the focus solely on them and their positive attributes. You want to show that they've actively improved your life in a way that doesn't seem too clingy or needy.
"Thank you for always making me laugh, and being one of the few people who knows how to get a smile out of me regardless of the occasion. Your smile is enough to cheer me up in an instant, and your beautiful laugh is almost intoxicating." 
It's important to value your partner's optimism and sense of humor. It means you've found someone worth hanging onto. According to Insider, "Evidence suggests that having a good sense of humor is linked to high emotional intelligence and is a highly desirable quality in a partner." Laughter isn't to be underestimated!
"Not only are you the love of my life, but you're also my best friend. Having you by my side, I know we can accomplish anything we set our mind to. I can't wait to start my future with you." 
This is a good love paragraph for newlyweds, or for someone who's just realized how serious they've fallen for their partner. Mentioning that you're best friends is also a good move if you truly feel that way. Psychology Today found that "those who considered their partner their best friend were indeed much more satisfied in their relationship than those who didn't."
"Before I met you, I didn't know what love was. I was infatuated before, but never felt the feelings I do now. Thank you for being such an important part of my life. You're so important to me, and I can't imagine going on this journey without you." 
If this is how you feel, then it deserves to be said. Don't be afraid to let your emotions out while writing to your significant other. If it's something you rarely do, a message like this will become even more meaningful. A true partner will be honored that you spoke from the heart.
"It may be hard for me to express how I feel in the moment, but you need to know how much I love, care, and respect you. While I might not say it, I constantly feel it. I can't imagine life without you by my side." 
If you know you're not too great with verbally expressing yourself, this is one of the best love paragraphs for you. It's a reminder that just because something isn't said out in the open, it doesn't mean it's not true. This paragraph, in particular, is very self-aware — which is important for healthy relationships.
Make Your Bae Smile!
No matter what, the best love paragraphs can completely make your partner's day. By writing how you feel, you'll help to create a good relationship and strengthen the connection between you and your partner. Here's to the romance of the written word!
Also Checkout: 7 Common Mistakes You Must Avoid While Dating